New Resources on the KSVDL Website!
The Disease Trends link shows where positive samples resulted from Kansas Counties. The diseases indicated include Trichomoniasis, Anaplasmosis, Rabies, Johne's, Tularemia, Canine Leptospirosis, and Rocky Mountain spotted fever.
The BRD Antimicrobial Resistance Patterns link shows resistance patterns from submissions to KSVDL from 2006 through 2014 for common BRD associated bacteria.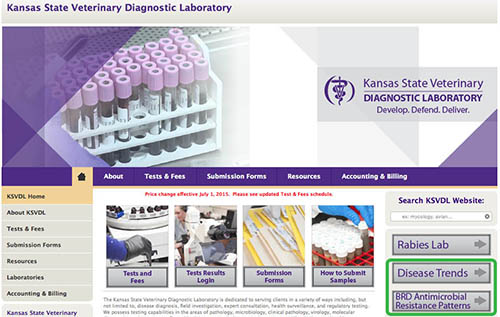 These links can be found on the homepage at ksvdl.org.