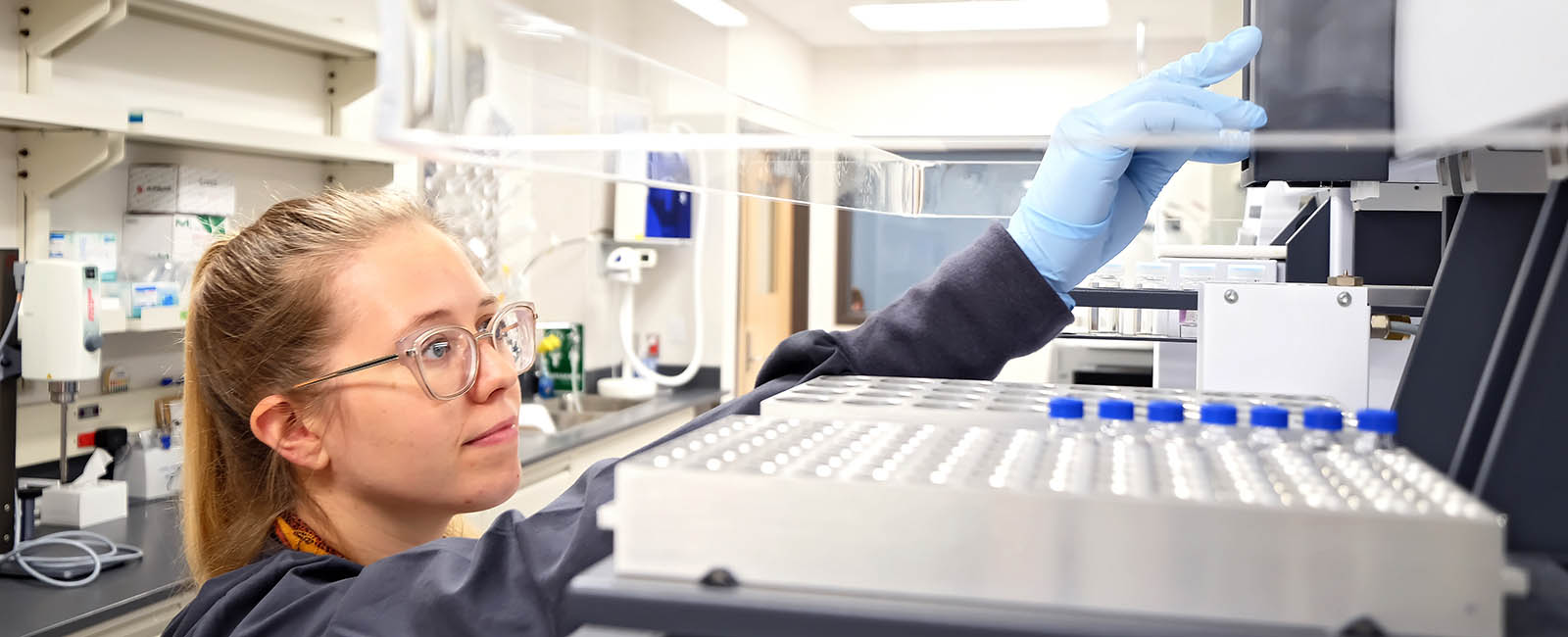 Kansas State Veterinary Diagnostic Laboratory
Develop. Defend. Deliver.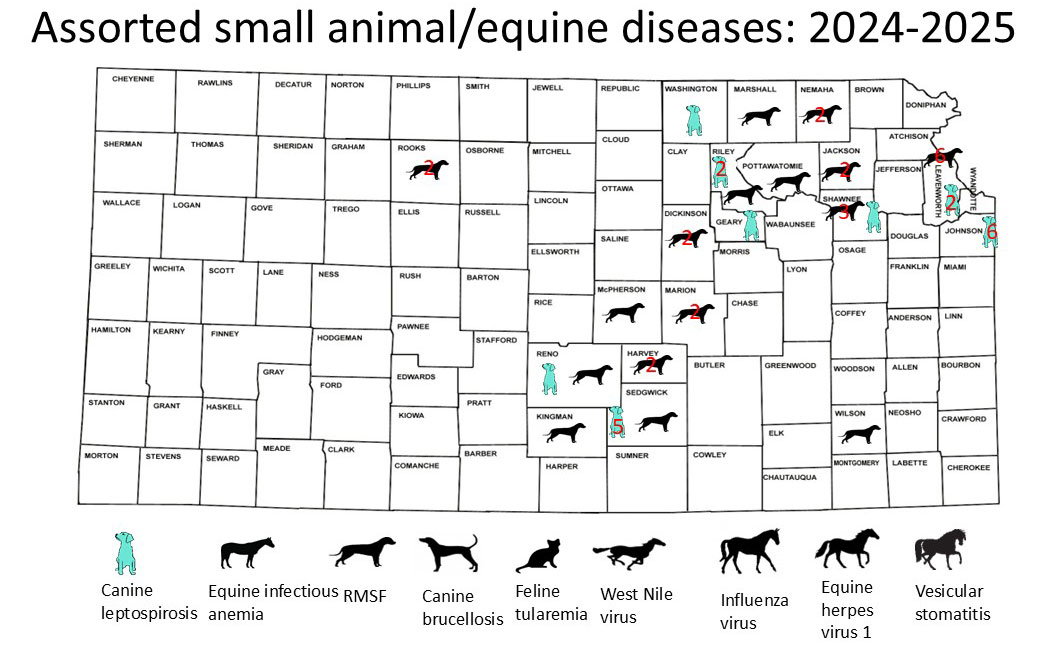 Kansas Disease Trends
Updated weekly, our Kansas maps show counties positive for select diseases as indicated by positive diagnostic test submissions.
Check updates
http://ksvdl.org/resources/disease-trends.html
Y
purple
large
Check updates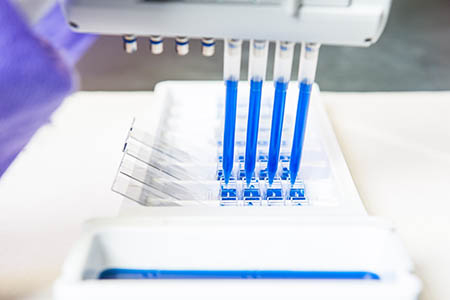 Rabies Laboratory
Our Rabies Laboratory is one of the highest-volume rabies serology centers in the world, providing both animal and human testing services and handling over 80,000 samples each year. The lab has extensive experience in measuring rabies antibodies by the fluorescent antibody virus neutralization (FAVN) test, rapid fluorescent focus inhibition test (RFFIT) and enzyme-linked immunosorbent assay (ELISA).