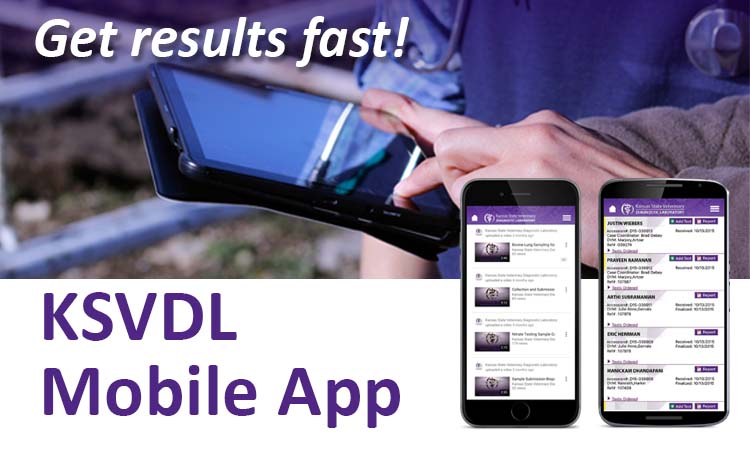 Here's what a veterinarian can do with the KSVDL mobile app!
Track submissions from arrival through final test results
Receive instant notifications when test results are available
View results as they become available
Send results to clients
PLUS...
Browse, search AND order additional tests
Access KSVDL's growing library of instructional videos
Features and helpful tips for using the KSVDL Mobile App!
Use the menu icon in the upper left corner of the video thumbnail to explore the playlist of resources.
FAQ's
Tips for Searching Tests and Fees